Andy Samberg: Leaving SNL 'A Very Difficult Decision To Make'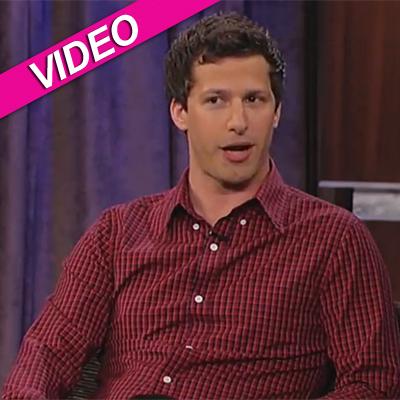 Andy Samberg, appearing on Jimmy Kimmel Live Tuesday, said that leaving Saturday Night Live for a career on the silver screen "was a very difficult decision to make."
The comic said that people asked him why he was leaving when he just got there and he'd say, "Well, I've been there for seven seasons."
Asked by Kimmel if his pal, and That's My Boy co-star Adam Sandler, helped point him toward Hollywood, Sandberg said, "He gave me advice all the time, but it's like, 'Oh buddy, do whatever you want, you're gonna be fine, you're gonna make a thousand movies that make a billion dollars.'"
Article continues below advertisement
Samberg, 33, said he'd tell Sandler, "That's easy for you to say, cause you already did it … I hope he's right."
Samberg, who recently delivered the commencement speech at Harvard University, said he told graduates he "didn't even apply there, cause I knew I wouldn't get in."
He summed his own academic career up as "alright.
"I was like a solid B- student … I did the bare minimum just to get by," he said, noting he already had a comedy career in mind during those years.
Watch the video on RadarOnline.com
Sandberg's foray from SNL into full-time film has historically been a mixed bag in terms of commercial success: stars like Sandler, Bill Murray, Mike Myers, Billy Crystal, Eddie Murphy and Will Ferrell have gone on to become household names, while many, many others have faded into obscurity without the bright lights of NBC's iconic comedy showcase to prop them up.
That's My Boy, starring Sandberg and Sandler, hits theaters June 15.