Britney Spears And Demi Lovato Coming To The X Factor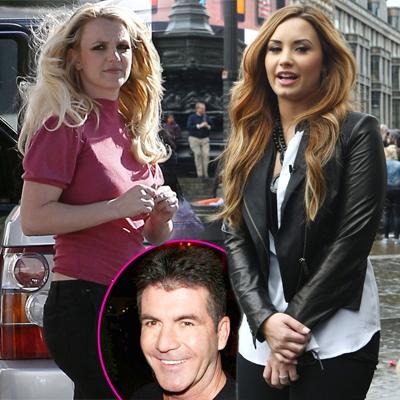 Britney Spears and Demi Lovato will reportedly announce Monday in New York they've signed on to The X Factor at the Upfronts, an annual event for networks to showcase their upcoming fall schedules.
The Toxic singer and the resilient Disney diva fill the spots vacated by Nicole Scherzinger and Paula Abdul after music mastermind Simon Cowell shook things up following the show's first season in the states.
Article continues below advertisement
Brit's fiance Jason Trawick and father Jamie Spears, both with conservator power over the singer, made the deal official, reports claim.
Entertainment Weekly's Tanner Stransky called Brit's relocation to the boob tube "a good move" for her career.
"I think she has so many people on her team watching what she's doing and being careful," Stransky said. "I think nobody would let her take a misstep, but I think it's the right move right now."