Exclusive
Sylvester Stallone's Sister Accused Of Being A Deadbeat Tenant!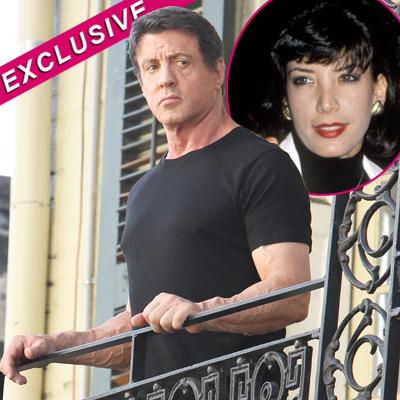 RadarOnline.com Assistant Managing Editor
Sylvester Stallone's sister, Toni Ann Filiti, claimed in court documents that the landlord of her swanky Beverly Hills rental house threatened to expose her as a deadbeat tenant after he filed a lawsuit against her for not paying the $12,000 rent, RadarOnline.com is exclusively reporting.
Sasson Shaool filed a lawsuit against Filiti after she stopped paying rent last May on a mansion she was renting in Beverly Hills. However, Filiti asserts the reason she stopped paying was because the house was contaminated with mold and mildew, had a faulty electrical system and other major flaws. According to the lease agreement, prior to moving in, Filiti plunked down $24k for a security deposit and $48k for four months rent and took possession of the house on December 1, 2010. The credit application that Filiti completed states she earns $30k a month from a trust fund that is established at Metropolitan Life.
Article continues below advertisement
EXCLUSIVE DOCUMENTS: Sylvester Stallone's Sister Accused Of Being Deadbeat Tenant
Sly's sister said in court docs, "after numerous attempts to contact owner regarding substandard living conditions including but not limited to building code violations, health code violations, and not to mention mold issues.....on or around first week of April the owner of the $12,000 lease payment when it was not even due until May first according to original lease was fraudulently altered. I was then told 'all repairs had been done, pay your rent or get out.' Throughout the month of April I was verbally harassed by numerous threatening messages, and by the owner and his wife randomly arriving at the property without formal notice and threatening to make it public that I was three months behind in my rent which is a direct breach of contract of the confidentiality agreement attached to the lease. Not only did he and his wife threaten but they told the gardener, pool man, and others, that the sister of a famous celebrity was behind in her rent, and was a deadbeat tenant, which is again a breach of the confidentiality agreement in the above mentioned lease."
MORE ON:
Sylvester Stallone
EXCLUSIVE DOCUMENTS: Read The Shocking Allegations Contained In Complaint Against Sylvester Stallone's Sister
According to reports, Toni Ann, also known as Toni Ann D'Alto, was diagnosed with lung cancer and is now living with her mother, Jackie Stallone, in Beverly Hills. Toni Ann and Sly are half siblings and share the same mother.
Shaool's lawsuit against Filiti was dismissed last summer, without prejudice, and terms of the settlement are sealed.