Despite Getting 11 Out Of 10 For 'Performance' Gerard Butler Asks 'Who's Brandi Glanville?'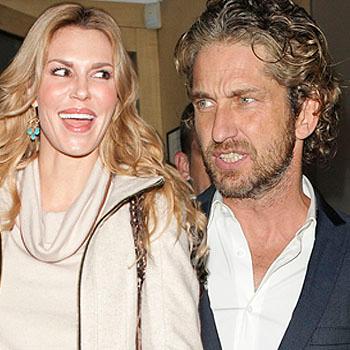 Article continues below advertisement
Ouch! So much for fond memories.
The Real Housewives of Beverly Hills star had spilled the beans about their raunchy rendezvous, boasting that the hunky Scot was an "11" when asked to rank his prowess from "one to 10."
So is he telling the truth?
Brandi Tweeted "I don't lie so he can suck it," and reportedly claims that Gerard called her to set the record straight.
"He called me last night and told me he said it. He is upset because he is a private person. I don't lie so I don't really care," she said.