Brandi Glanville Ranks Gerard Butler In Bed, '11 Out Of 10'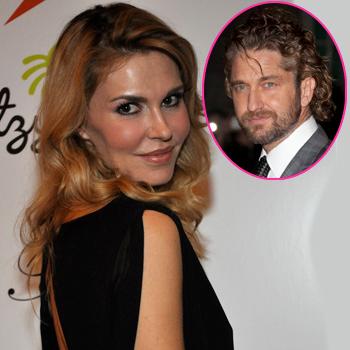 By Debbie Emery - RadarOnline.com Reporter
This is one woman who definitely kisses and tells!
While most modest women keep quiet following a raunchy encounter under the sheets, Brandi Glanville is boasting about her bedroom antics with hunky Scottish actor Gerard Butler, and gives him top marks for his skills in the sack.
The explicit revelation came on Tuesday's episode of Watch What Happens Live on Bravo, when host Andy Cohen asked the Real Housewives Of Beverly Hills star to name the most famous person she has ever had sex with.
Article continues below advertisement
"Gerard Butler," she replied, blushing.
The 39-year-old mother of two, who lost her husband Eddie Cibrian to LeAnn Rimes, then went on to dish that she had enjoyed "a week of fun" with the Law Abiding Citizen star.
Not only did she spill the beans about their raunchy rendezvous, Brandi even boasted that the hunky Scot was an "11" when asked to rank his prowess from "one to 10."
A little embarrassed after blatantly opening her mouth, the former Mrs. Cibrian later tweeted, "'@BravoAndy OMG I am in soooo much trouble for my GB answer on plead the F N 5Th!!"
Glanville's X-rated revelation is the latest in a series of bizarre behavior that included a booze-fueled unofficial Las Vegas marriage to mixed martial arts manager Darin Harvey.
She also recently squashed rumors of another Hollywood hook up when she tweeted, "An untrue story is circulating that I had an affair with Demi Moore. While I have met her briefly & she is a beautiful woman it's 100% untrue."