Brandi Glanville On Post-Divorce Life: 'I Just Dated A Lot Of Guys And Drank A Lot'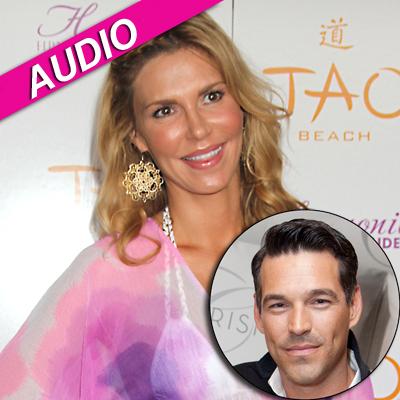 Brandi Glanville's course of action when Eddie Cibrian left her for LeAnn Rimes?
"I just dated a lot of guys and drank a lot," the 38-year-old stunner told Ryan Seacrest Monday on his KIIS Fm breakfast show.
"I just kinda jumped into the dating scene and said, 'Let's just do this.'"
Glanville said that she's still single and dating, mostly gents she's introduced to through friends.
Asked how often she sees her young sons with Cibrian, Mason and Jake, Glanville joked: "I try not to see them."
Article continues below advertisement
Glanville said she's taking care of the boys Monday thru Friday while Cibrian is in Chicago filing his NBC primetime show, The Playboy Club.
"I see them everyday -- I see them a lot," she said.
Glanville, who's the newest cast member of Real Housewives of Beverly Hills, said she got on the Bravo hit through castmate Adrienne Maloof.
She said that "more so than any of the girls I've met in my life" the housewives are the cattiest bunch she's ever come across, adding she doesn't like a few of them.
In one audio outtake from the show -- in which she was called a "a slut pig" by a castmate -- Glanville said she thinks someone called her that because she dresses a little sexier and curses more than the rest of the cast.
Hear the interview on RadarOnline.com
The Real Housewives of Beverly Hills airs Mondays at 9/8c on Bravo.