Ryan O'Neal Opens Up On Regrets In Life, Redmond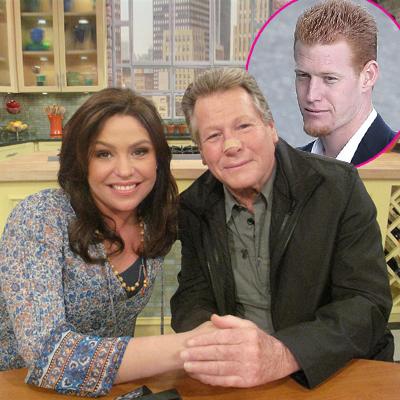 Ryan O'Neal, appearing on The Rachael Ray Show, opens up about his relationship with troubled son Redmond, as well as what regrets he has, as the Love Story star continues to promote his new memoir, Both of Us, My Life With Farrah.
The 70-year-old actor has been taking a frank look back at his life as he battles the deadly disease, and explained to Ray what his regrets are during this introspective time, particularly when it comes to his longtime love, the late Farrah Fawcett.
Article continues below advertisement
"I would have changed things, I would have changed things in myself, and make her happier," he said of Farrah, who died in 2009 after a long bout with anal cancer. "I was grumpy and frustrated and a pain in the ass, and why she loved me so much I don't know. I'll never know, but this was long into our story."
When Farrah got sick, he said, "It only made me love her more, because how she dealt with it, and how she put everyone at ease, even though none of us were, we were just terrified for her and she would just sweep it over, say 'I'll be fine, I'll be fine' and it wasn't fine, we knew it wasn't fine.
"And she was heroic, she was like Joan of Arc."
Ryan said he goes to visit his son with Farrah, Redmond, every Sunday at the Pasadena, California rehab facility he's in, and that he still has "a lot of hope" his red-headed boy can put his drug problems behind him.
Redmond "hasn't had the strength to read" the book, in which Ryan goes into details about his trials and tribulations with his youngest boy, he said.