The Office Star Oscar Nunez Cast As Jose Baez In Lifetime's Casey Anthony Movie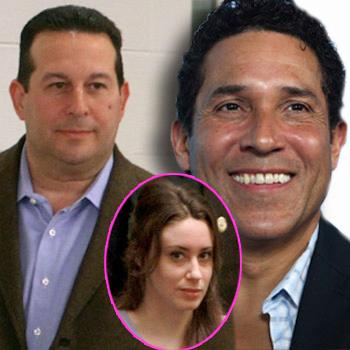 Article continues below advertisement
And for those who have been following Casey and the real-life drama surrounding Zanaida Gonzalez — who is suing her for defamation after Casey repeatedly claimed "Zanny the nanny" took her daughter Caylee Anthony — Casey's attorney has finally accepted subpoena on their client's behalf to have her show up at the trial in January.
As we previously reported, the civil trial is due to begin in January 2013, but Casey's legal team argued it was unsafe for the 'Tot Mom' to come out of hiding and appear in court.
"It's interesting that they're taking this extreme position. Clearly she doesn't want to come to the courthouse, but guess what, that is an issue," Zenaida's attorney John Dill said.
"We have a right to have her there. She's making a choice of her own not to testify."
But now that Casey's been served, in a sense, she will be required to appear at the Florida courthouse trial on January 2.
"Ms. Gonzalez is happy to hear that Casey Anthony finally will be held accountable just like everybody else," Dill said.