Mel Gibson's Ex Oksana Grigorieva Takes Baby Lucia To The Park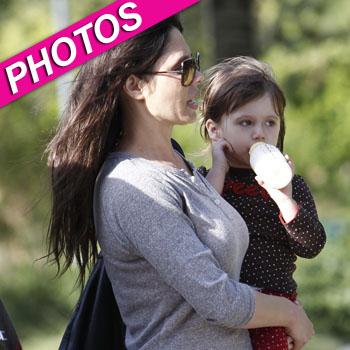 Article continues below advertisement
Wearing a t-shirt that said Sweet, Lucia played on the swings, in the sand box and rode on a toy pony too.
The 2 year old is a dead ringer for her Russian born mother Oksana, who is also the mother of a son, Alexander, with actor Timothy Dalton.
Lucia's dad Mel is currently single. His divorce from wife Robyn Gibson was finalized last December and while he's been spotted talking with other women he does not appear to have had a serious relationship since his split from Oksana.
MORE ON:
Oksana Grigorieva