It's Official! Mel Gibson Divorces From Robyn Moore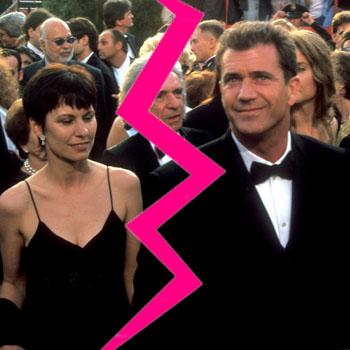 Mel Gibson and his wife Robyn are now officially divorced.
The couple has been estranged for several years but a judge signed the decree Friday putting them back on the singles market.
Lawyers for both sides presented the official divorce settlement that Mel and Robyn had mutually agreed upon.
Read Mel And Robyn's Divorce Documents
Robyn and Mel were married for 28 years and are parents to seven children. The couple did not have a pre-nup and will split their multi-million dollar fortune. She has also chosen to revert back to her maiden name of Moore.
Article continues below advertisement
The couple separated in 2006 after Mel's infamous DUI arrest in which he went on an anti-Semitic and racist tirade against law enforcement officers. During Mel's booking at the Malibu Lost Hills Sheriff's station, he called one female deputy, "sugar t**s."
Robyn then filed for divorce after pictures surfaced of Gibson and his then girlfriend, and baby mama to his eighth child, Oksana Grigorieva frolicking on the beach at his Costa Rica vacation home.