Mary Kennedy's Body Sparks Family Feud Over Burial Rights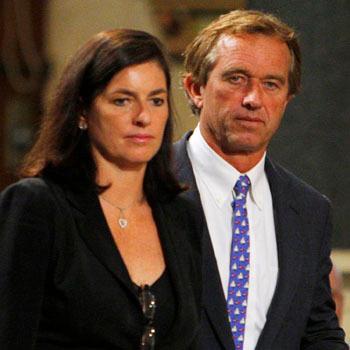 Article continues below advertisement
Mary's body was released after Robert got a court order directing the Westchester County medical examiner turn over the body to the Clark Associates Funeral Home, reported ABCNews.com.
The Medical Examiner's office had previously refused to make the hand over to Clark Associates, who have been preparing the funeral upon Kennedy's request, because the deceased's siblings and her estranged husband's family were fighting over where she would be buried.
It is expected that there will be a private wake on Friday night or early Saturday morning at one of the family's homes, and then a funeral at 10 a.m. Saturday at an undisclosed location.
Mary was married to the famed Kennedy – whose father was assassinated senator Bobby Kennedy - for 16 years, before he filed for divorce in May 2010. The couple had four children together.
A long time friend, who spoke to Mary on Monday, told RadarOnline.com they were sadly not surprised by reports that the 52-year-old had taken her own life, as she was facing mounting financial woes and the end of her marriage.
MORE ON:
Robert F. Kennedy Jr
Article continues below advertisement