Producer Reveals Real Reason Why Madonna's New Album Is A Sales Disaster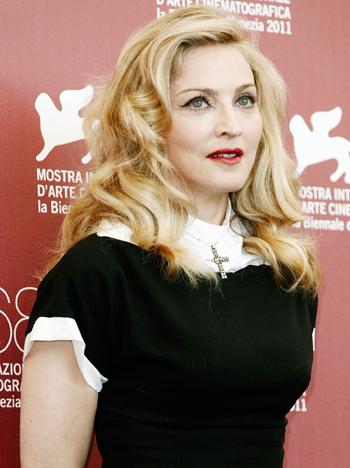 Madonna's MDNA has been a record-setting failure, and the legendary producer William Orbit says he knows why.
William Orbit says some Madonna's best songs for MDNA went to Chris Brown!
During a spirited debate with fans on his Facebook page, Orbit gave two fascinating insights into the album's genesis.
He told the Madonna faithful that the best songs written for the 53-year-old pop icon's album went to hip hop bad boy Chris Brown.
Article continues below advertisement
And he admitted that they were strapped for time thanks to the Material Girl's commitments to her merchandising empire.
As RadarOnline.com exclusively reported, the album experienced an 88 percent crash from week one to week two of sales.
Orbit, 55, who produced Madonna's 1998 smash hit record Ray of Light, said: "We were very pushed for time due to… various pressing commitment that took up the artist's limited time such as perfume ranges and teen fashion contests and other such endeavors. Which are beyond my own limited understanding of pop star agendas."
He added: "We had songs lined up that were breathtaking, you'll hear some of them on Chris Brown's new album, Kreayshawn's (INCREDIBLE) new album and my own, recently completed Strange Cargo album.
"Most of them, I believe, destined to become classics (let me know in a couple of months whether you concur with that).
"All of us fully committed to putting ourselves through extraordinary efforts to make MDNA the greatest album of the year, but alas the time wasn't there."