Exclusive
The Little Couple Is Adopting!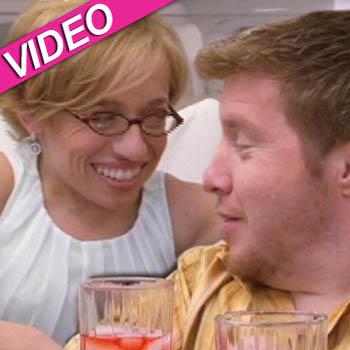 Article continues below advertisement
"We want to start a family," Bill says, but admits that the process is lengthy. "You have to be open to a lot of things. It's a fluid experience you have to be ready for anything."
Jen and Bill's surrogate suffered a devastating miscarriage last year and now they are working with Rainbow Kids to find the right child for them.
"I've never seen more competition than with adoption," Bill admits. "I understand that little people are fantastic in general so that's why it's hard to find a little person to adopt. They all think that they're going to get a Jennifer."
Jen says that being a mother is her dream.
"We are so ready to be parents and ideally we would like to adopt a child with dwarfism or skeletal dysplasia, as I think both of us are very familiar with what's involved in that. One of the things that Bill and I had read is that it can take 5-7 years to adopt a child with dwarfism in the U.S., so we know it's going to probably take us some time to find a child and then go through all of the logistics to actually bring our future child home."
Article continues below advertisement