Is That The Pitter Patter Of Tiny Feet? Little Couple Trying For Baby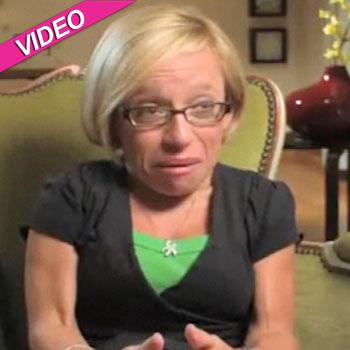 By Alexis Tereszcuk - Radar Senior Reporter
Oh baby!
The Little Couple stars Jen Arnold and Bill Klein are trying to have a baby via a surrogate and they're anxiously awaiting to find out if she's pregnant or not.
In a sneak peek of the upcoming season finale of their reality show, obtained by RadarOnline.com, the hopeful parents visit a fertility specialist.
"Today two embryos are transferring to Cindy the surrogate to hopefully get pregnant," Jen says about their doctor's appointment and Bill makes a joke to lighten things up.
Article continues below advertisement
"The first thing you think is don't drop them," he quips.
Jen gives a heartfelt plea before they find out if they're going to be having a baby.
"All I wanted to do was hear positive news I just kept thinking isn't it time for something good to happen?" She says.
Tune in to the season 4 finale of The Little Couple to find out if Jen and Bill are having a baby, Tuesday on TLC 10/9c.
Watch the sneak peek below: