'Little Couple' Surrogate Has Tragic Miscarriage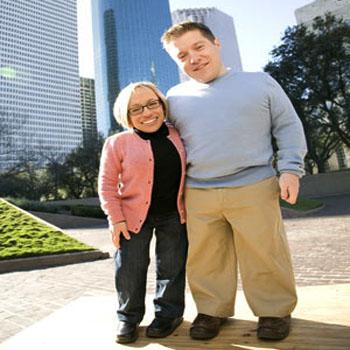 By Alexis Tereszcuk - Radar Senior Reporter
The Little Couple stars Jen Arnold and Bill Klein's surrogate mother suffered a tragic miscarriage after becoming pregnant with their child, RadarOnline.com has learned.
Since filming the episode of their reality show where they found out surrogate Cindy was pregnant, the couple learned the heartbreaking news that she lost the baby.
"Thank you so much for your ongoing support and prayers," the couple told RadarOnline.com. "While the loss of the pregnancy was difficult for us, we remain upbeat and focused on growing our family. The story doesn't end here... we promise :)"
Article continues below advertisement
Saddened by the news, the couple said they cried, mourned and comforted each other and decided they would continue trying to start a family, either through a surrogate or through adoption.
"Bill was a rock, and he held me through everything," Jen said. "By the next morning, I realized that I needed to try again. We were so close and so pregnant with the ultrasound looking good, and so it was horrible for it to end.