Sex Scandal Sparks Vatican Investigation Into Legion Of Christ Priests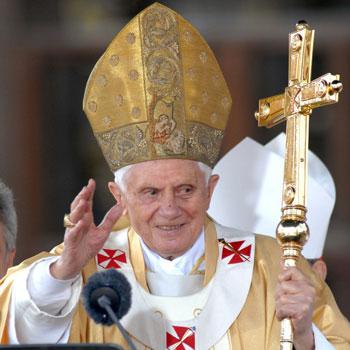 By Debbie Emery - RadarOnline.com Reporter
Allegations of sexual abuse have once again rocked the Catholic Church and forced the Vatican to launch the first known action -- against the Legion of Christ priests for alleged sexual assault.
The investigation focuses on seven priests accused of sexual abuse of minors and another two for other alleged crimes, and comes in the aftermath of revelations that the Legion's founder, Reverend Marciel Maciel, raped and molested his seminarians, reported the Huffington Post.
Article continues below advertisement
The Legion, which is now under Vatican receivership, has insisted that the crimes of its late founder were his alone, but the new investigation suggests that the culture of secrecy that Maciel created may have allowed other priests to carry out deviant actions against children.
In a statement released by the Associated Press on Friday, the Legion confirmed it had referred seven cases of alleged abuse to the Congregation for the Doctrine of the Faith, the Vatican office that investigates sex crimes. All but one involves alleged abuse dating from decades ago; one case involves recent events, the Legion said. All seven priests have been ordered to be kept away from children for the rest of the investigation.
"Over the past few years, in several countries, the major superiors of the Legion of Christ have received some allegations of gravely immoral acts and more serious offenses ... committed by some Legionaries," explained the statement.
Along with referring the cases to the Vatican as required by church law, the Legion has given information to the police but it is not known if a criminal investigation will follow as the cases are old and the statute of limitations may have expired.
MORE ON:
Celebrity Justice
Article continues below advertisement
Los Angeles Sex Scandal Teacher Played Dress Up With Children, See The Shocking Photos
After living an allegedly debaucherous life that included drug addiction, pedophilia, and a woman who claimed she was abused as a minor and later was impregnated with his child, Maciel died in Jacksonville, Florida, on January 30, 2008, aged 87, and was buried in his hometown of Cotija de la Paz, Michoacán, Mexico.