Bride Who Faked Cancer Must Return $13K In Donations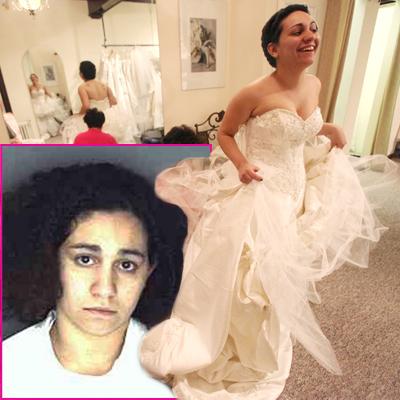 Not only is the jig up for a 25-year-old New York woman who admittedly faked having cancer to pay for her wedding, now she'll also have to pay back the well-meaning donators who bought her ruse.
Jessica Vega, who spent eight weeks behind bars after she was convicted of fraud and grand larceny in the incident, must repay the $13,368.48 she conned out of the public in 2010, Orange County Court Judge Robert Freehill said.
Article continues below advertisement
The judge added the convicted con artist must perform 300 hours of community service, as well as five years of probation, to even up following the jaw-dropping flimflam.
Attorney General Eric Schneiderman said he's "pleased that the community members, who felt so compelled to generously help a neighbor in need, will be given back their hard earned money."
Vega "went to Aruba for her honeymoon with expenses paid for by people touched by her story," according to court docs.