Exclusive
CeeLo Green's Shocking Secret Arrest!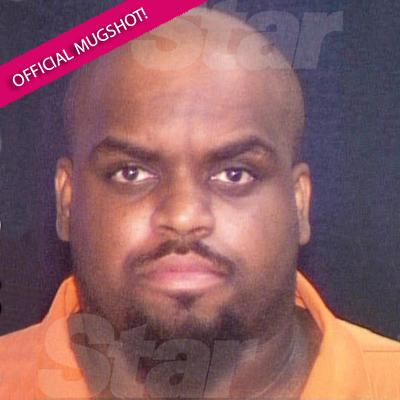 CeeLo Green has tamed his admitted temper, but Star magazine has exclusively uncovered an arrest in which The Voice coach allegedly threatened his then-wife, and RadarOnline.com has all the details.
The 36-year-old singer was arrested in July 2001 after an incident in which CeeLo -- whose real name is Thomas DeCarlo Callaway -- smashed the windows of their Jaguar with a wooden statue during a heated argument, leading his wife Christina Johnson to place a 911 call to the Fayette County, Georgia, police.
Article continues below advertisement
EXCLUSIVE DOCUMENTS: Read CeeLo Green's Arrest Papers
CeeLo was arrested two days later on misdemeanor charges of "simple assault (family violence)" and "disorderly conduct" and released the same day on $2,800 bail.
Star is the first to report on CeeLo's arrest and obtain his never-before-seen mug shot!
But on September 26, 2001 CeeLo was taken back into custody after a warrant was issued because he failed to appear at his court arraignment two days earlier.
EXCLUSIVE DOCUMENTS: Read CeeLo Green's Divorce Papers
He spent two days in jail and pled no contest to the single charge of "disorderly conduct" and was put on 12 months probation, ordered to undergo domestic violence counseling and random drug and alcohol testing.
In 2002 Christina described her husband as "a really good man with a sweet heart," but their marriage of four years eventually fell apart and she filed for divorce in 2004, claiming "mental and physical cruelty."
Article continues below advertisement
Christina asked for sole physical custody of their son, Kingston, and CeeLo agreed and was awarded visitations, but only "upon completion of a psychiatric evaluation."
Since then, CeeLo says he has tamed his temper.
"I was saved through my association with music," he said. "Music truly did calm a savage beast."
For all the full story with all the exclusive details, pick up the new issue of Star magazine -- on newsstands Thursday.