Exclusive
Mentor No More? Adam Levine Rejects Voice Winner Javier Colon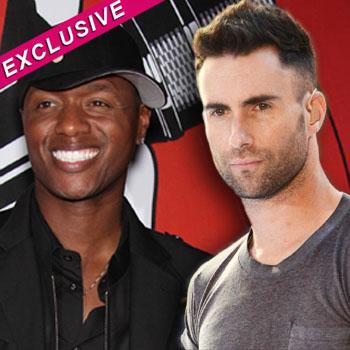 Article continues below advertisement
The 34-year-old singer will return to the stage to perform his new single, A Drop in the Ocean, but unlike the other finalists, Javier won't be joined by any famous crooners.
"The show wants to make it seem like since Javier is the winner he can carry his own performance without a celebrity by his side," a source says. "But that's not really the case."
According to the source, Javier approached his old coach Adam about singing backup vocals or playing the drums during his performance, but Adam rejected the idea.
"Adam said he would only consider collaborating with Javier for the performance if it was a cover. Not his original song," the source explained. "Javier wouldn't budge and neither would Adam."
The Maroon 5 frontman's lack of support for his winner, stems from Javier's post-Voice success – or lack of.
"Javier has been a disappointment," the source explains. "He wouldn't take any direction with his album, so it flopped. He has such an amazing voice but his attitude is holding him back."
Article continues below advertisement
Sales for Colon's debut album were disappointing, with Frampton outselling him.
Javier denies the report of a rift between him and Levine, telling RadarOnline.com: "Adam and I never discussed performing a duet. In fact, for anyone who knows my music, and the new single that I'll be performing tonight on The Voice, knows it is a song that can only be sung with one voice. Adam has always been supportive of me; and, we are looking forward to collaborating on future projects. In fact, I'm excited to say that I'll be performing on tour dates with Maroon 5."