Billy Bob Thornton And Angelina Jolie 'Great Friends, Talk 'On A Regular Basis'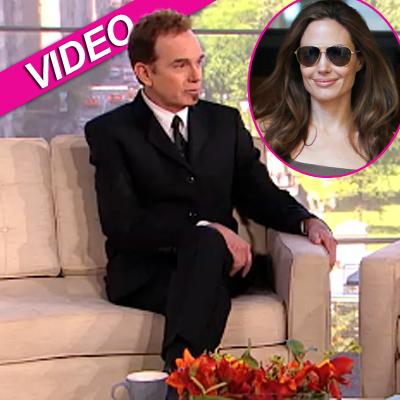 Article continues below advertisement
"See in the press ladies and gentleman sometimes if you get a divorce everyone assumes it was nasty and it's not always. It's not that I haven't had a couple of nasty ones, but this was not one of them," he explained.
Thornton and Jolie's weird relationship, which included them wearing vials of each other's blood around their necks and eccentric displays of affection, was the 56-year-old Oscar winner's fifth marriage. He is currently in a relationship with makeup effects crew member Connie Angland, and the couple has a daughter together.
"Angie and I are great friends, we always have been and we talk on a pretty regular basis," revealed The Bad News Bears star, who was on Anderson to promote his recently published memoir titled The Billy Bob Tapes: A Cave Full of Ghosts, which Angelina wrote the introduction for.
"I asked her and Robert Duvall and Dwight Yoakam," explained Thornton. "They wanted people who have known me a long time and worked with me to comment and she was kind enough."
Article continues below advertisement
In the meantime, watch a clip of Billy Bob below: