Exclusive
'Attention Craving' Paris Hilton: My Upcoming Album MUST Be A Smash Hit!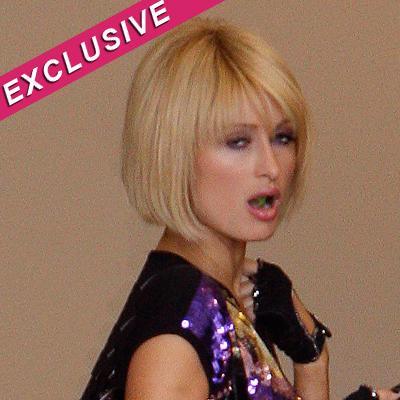 RadarOnline.com Assistant Managing Editor
After Paris Hilton's reality show for Oxygen was canceled for abysmal ratings, the former reality TV star decided to focus all her efforts on releasing a second album, and she's telling friends that it MUST be smash hit so she can recapture the limelight, RadarOnline.com is exclusively reporting.
As we previously reported, Paris and Kim Kardashian's paths crossed last week during the Cannes International Film Festival and the former Simple Life star has since been lamenting to friends that she can't stand her one-time pal's flourishing television career and the attention Kardashian is getting from dating Kanye West.
Article continues below advertisement
Despite the fact that Paris' first album sold only 197,000 copies when it was released in 2006, the hotel heiress "is focusing all of her creative energy into her second album," a source close to Hilty tells us.
"Paris has been working with Flo Rida, LMFAO, and David Guetta, and the album should be released this summer. Paris hopes to embark on a European concert tour to promote the album, which will consist of house music. Paris knows she has a lot riding on this project because her last reality show was canceled, and she needs to do something to re-invent herself. Paris is hoping to appeal to a broader fan base and would love to use the album as a platform for a possible project with MTV. Yes, Paris is a very successful businesswoman, and she is about to release her fifteenth fragrance, but that isn't enough for her. Paris craves the attention from the media and her fans, and she is truly feeling the pressure to deliver on this, because she doesn't have any other television or movie projects lined up," the source added.
During a television interview in Australia recently, Hilton was asked, "What about when you're not famous anymore, what are you going to do?" The 31-year-old socialite responded by saying that she "just wants to be able to have children and have a normal life with my kids." And, although she said it all with a smile, her publicist later made it clear that the heiress was not happy with being asked about losing her fame.
Article continues below advertisement
Last July, Hilton became upset when Good Morning America reporter Dan Harris asked her if her "moment has passed" following the disappointing ratings she got for her reality show, The World According to Paris, and being overshadowed by her former friend Kim Kardashian.
A peeved Paris walked off camera, leading to what Harris called "a long, heated conversation with Hilton and her publicist" before taping of the segment resumed. "You never see Kim Kardashian acting like that ever with the press, even when she is asked if her marriage to Kris Humphries was a sham, or any other grueling questions. Kim always handles herself with class, clearly something Paris can't say," the source says.
Friends of the socialite tell us, "Paris is having a hard time adjusting to the fact that she just doesn't have the popularity or cache that she did five years ago. Paris has tons of money, but that isn't enough for her. Look, she is still going to clubs on a very frequent basis, and she is 31 years old. You don't see a lot of people over 30 going to clubs, it's almost sad to see. Paris would love to be married with kids, it's all she ever talks about, but she hasn't found her Prince Charming yet, and she isn't getting any younger."