Stars And Politicians Collide At White House Dinner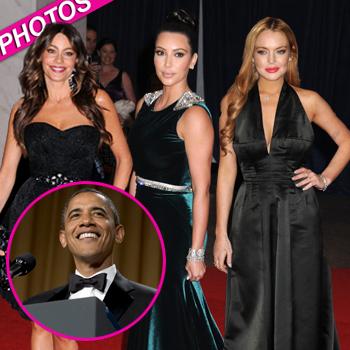 Rick Santorum made a beeline for Lindsay Lohan, even taking pictures with the troubled starlet. Sofia Vergara cracked jokes with New Jersey Gov. Chris Christie. There's no other night like it, when Hollywood descends on D.C. for the annual White House Correspondents' Association Dinner.
Newsies like Diane Sawyer, Barbara Walters, Deborah Roberts and Greta Van Susteren were there but the real stars of the night had flown in from Hollywood.
Article continues below advertisement