Thomas Kinkade's Wife Granted Restraining Order Against His Mistress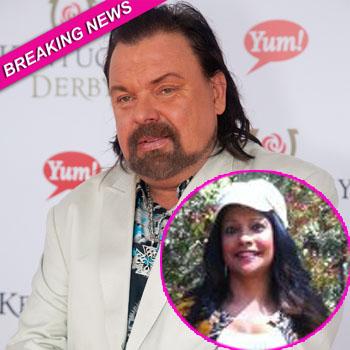 By Amber Goodhand - Radar News Editor
The restraining order that Thomas Kinkade's wife applied for against his mistress just days after his death has been granted, RadarOnline.com has learned.
Nanette Kinkade argued that because Thomas' mistress, Amy Pinto-Walsh, was also his assistant and had signed a confidentiality agreement in 2011, she had no right to speak out about him after he died and wanted to ban her from "defaming, criticizing, disparaging or discrediting Kinkade, Nanette Kinkade, or any company owned by Kinkade."
Article continues below advertisement
A judge found in Nanette's favor and the restraining order was granted.
As RadarOnline.com exclusively reported, Thomas adored Amy and the two planned to tie the knot as soon as his divorce from Nanette was finalized.
"Amy was already part of his circle of friends and that really enraged Nanette. She was furious and humiliated that he not only cheated on her, but moved on so quickly and publicly with her," the insider told us.
"But Thomas treated Amy just like his wife. He adored her. They were very serious about their relationship and were just waiting to make it official. His friends really liked her."
Those who were close to Thomas and Amy suspect that Nanette filed the restraining order as a way of keeping the mistress as far away from his assets and his memory as possible.
"Nanette is doing everything she can to make sure Amy won't get a dime, mostly out of spite," the source said.