Exclusive
Thomas Kinkade Planned To Marry His Mistress, His Wife Felt 'Furious And Humiliated'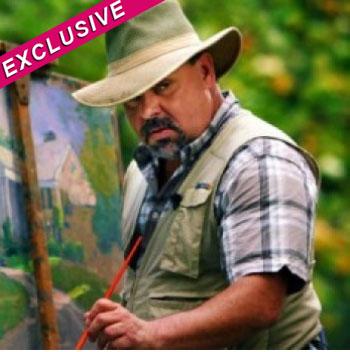 Thomas Kinkade passed away nearly three weeks ago leaving behind a wife, and a mistress whom RadarOnline.com has exclusively learned he planned to marry.
It came as a shock to his many fans that Thomas and his wife, Nanette, had been separated for nearly a year before his death and that he'd been living with his mistress, Amy Pinto-Walsh, for the last 18 months — but those close to him knew all about it.
Article continues below advertisement
"They were planning on getting married as soon as the divorce was final," an insider told RadarOnline.com of Thomas and Amy.
"Amy was already part of his circle of friends and that really enraged Nanette. She was furious and humiliated that he not only cheated on her, but moved on so quickly and publicly with her."
As we previously reported, Nanette requested a restraining order against Amy after the revered 'Painter of Light' died, to ban her from "defaming, criticizing, disparaging or discrediting Kinkade, Nanette Kinkade, or any company owned by Kinkade," but a source tells us Nanette just doesn't want Amy to reap any of Thomas' hard-earned rewards.
"Nanette is doing everything she can to make sure Amy won't get a dime, mostly out of spite," the insider told RadarOnline.com.
"But Thomas treated Amy just like his wife. He adored her. They were very serious about their relationship and were just waiting to make it official. His friends really liked her."
Thomas was a recovering alcoholic who was convicted in 2010 of a DUI — much to the dismay of his large Christian following — and had fallen off the wagon, drinking heavily in the 24 hours before he died.