Exclusive
Ryan O'Neal Agrees To Take Paternity Test To Prove He Is Not Father Of Alleged Love Child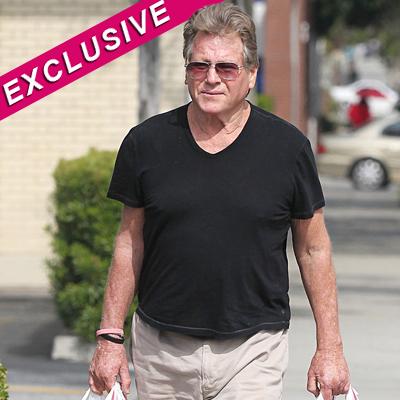 RadarOnline.com Entertainment Editor
Ryan O'Neal recently got hit by claims that he fathered a child with a woman after a brief fling -- a charge he vehemently denies -- and he has agreed to take a paternity test to resolve the matter, which he believes will fully vindicate him, RadarOnline.com is exclusively reporting.
As we previously reported, Jessica Zellars has accused the 70-year-old Love Story star of fathering her two-month-old son, who she claims she conceived during their "brief romantic relationship."
Article continues below advertisement
Ryan's rep has adamantly denied the accusation, telling RadarOnline.com: "This woman's claim is ridiculous and false. She has been harassing and stalking Ryan. He never had a personal relationship with her. This will be the first time a woman got pregnant without having sex or in-vitro."
However, Jessica's lawyers are sticking by their client's story, saying that they want O'Neal to submit to a paternity test, and a source close to the situation tells RadarOnline.com that O'Neal has agreed in a bid to "put this behind him."
"Last week we sent a request for a voluntary paternity test in the form of a court-admissible cheek swab from Mr. O'Neal," Zellars' attorneys said in a statement to RadarOnline.com.
"He and his lawyers were given the name and address of the medical clinic (which took samples from the mother and child today), and its hours of operation. All Mr. O'Neal has to do is go to the correct facility in the West Los Angeles area and the whole process should take 5-10 minutes. This is a very simple and minimally invasive procedure. The qualified medical and laboratory facilities are ready, willing, and able to take the samples from Mr. O'Neal. The cheek swab would clearly settle the issue of Mr. O'Neal's paternity once and for all."