Sexy And Pregnant! 10 Stars Show Off Their Baby Bumps In Bikinis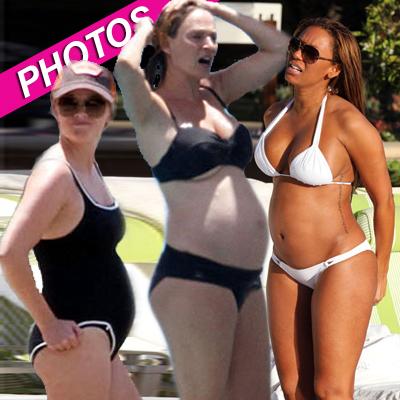 Article continues below advertisement
The Kardashians have no problem sharing their lives with the world, so it isn't surprising that Kourtney had no qualms about stripping down into a barely-there bikini and revealing her huge baby bump during a Kardashian vacation.
Uma Thurman kept her pregnancy undercover for several months, but once the cat was out of the bag, the Pulp Fiction star hit the shoreline in St. Barts wearing a black bikini.
Alessandra Ambrosio is a bikini model, so it isn't surprising that she is not at all bashful about her baby bump bikini body. The soon-to-be second time mom recently shared her joy via Twitter.
What other stars have flaunted their baby bumps on the beach recently? Find out by clicking here.