Beyoncé Knowles Folding Baby Bump Controversy: Is She Faking It?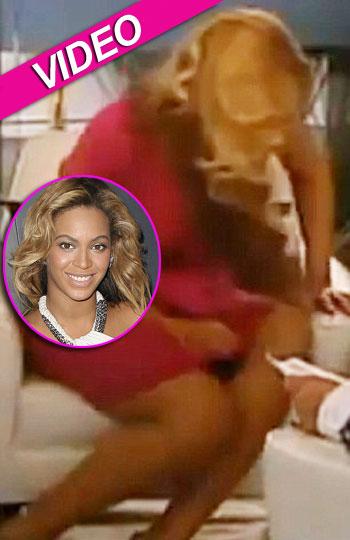 By Alexis Tereszcuk - RadarOnline.com Senior Reporter
Beyoncé has announced that her first child is due in February, but a video of her latest interview shows her baby bump looking decidedly fake.
The 30-year-old singer appeared on the Australian show Sunday Night and when she sat down her bulging belly seemed to collapse and fold over, sparking questions about her pregnancy.
The mom-to-be showed off her bikini body on September 6 with her little rounded baby bump protruding, but the latest video is raising questions.
Article continues below advertisement
Beyoncé first debuted her baby bump at the MTV Awards in August and rubbed her highly visible belly on stage, however, just weeks later she hit the opening of Tory Burch's Madison Avenue flagship store in NYC, wearing a sexy cutout dress with no baby bump in sight!
So, the mystery continues, with the latest video of Beyoncé's folding bump adding to the controversy that she may be faking her pregnancy (unlikely though given those bikini photos showing her growing tummy) or that she's wearing a prosthetic for some reason to appear more pregnant than she is.
On the other hand, is it just an illusion from the material of her hot pink dress?
Do you think Beyonce is hiding something? Watch the video below and tell us in comments!