Beyonce Bares Baby Bump In New Video Countdown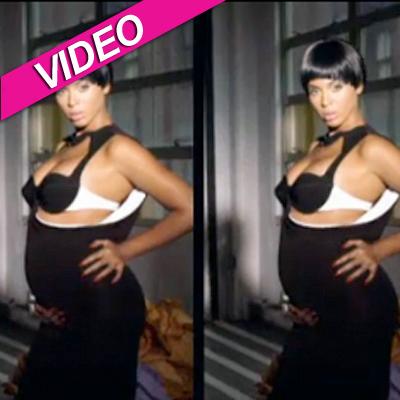 There's that baby bump again!
Beyonce Knowles, who's expecting her first child with husband Jay-Z, shows off her baby bump in her new music video, Countdown.
Toward the end of the video, the Houston-born beauty sings, "I'm trying to make us three / From that two / He's still the one!"
The 30-year-old Dreamgirls star (she celebrated the milestone birthday September 4) told Piers Morgan in June she "always said she would have a baby at 30."
Article continues below advertisement