REPORT: Jay-Z Has Secret Son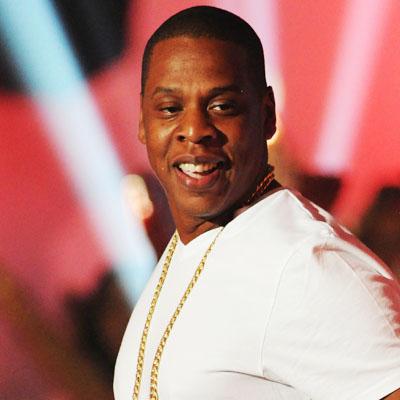 By Adam S. Levy - RadarOnline.com Staff Writer
Jay-Z is not about to become a father for the first time, it turns out, as the Girls Girls Girls singer has a secret son with a Trinidadian model, according to the father of the man originally identified as the love child's father, who sat down for an exclusive interview with this week's edition of Star.
The world gasped last month when the Big Pimpin' singer's wife, Beyonce Knowles, showed off her baby bump at the MTV Video Music Awards, but Andrews exclusively told Star the Empire State Of Mind rapper gave Trinidadian model Shenelle Scott a baby bump some nine years before.
Article continues below advertisement
Andrews, the father of Shenelle's ex-boyfriend Malik Sayeed, told Star exclusively that "at the time he was born, my son Malik thought he was his child, but they did DNA tests.
"It's been determined that the child is Jay-Z's baby."
A source told Star that while Beyonce was initially livid about the secret son, she's stood by her husband. The boy closely resembles the 99 Problems singer, who's reportedly paying Shenelle child support.
Malik, whose name was originally listed on the boy's birth certificate, came to find out about the child's real paternity, a source told Star.
"Malik threw Shenelle a baby shower and bought all this stuff to prepare for the arrival," the source said. "However, after the baby was born, friends and family told him he needed to get a DNA test.
"Everyone knew she was sleeping around and sleeping with Jay," the source said. "There was a good chance it was his."
Article continues below advertisement
Andrews filled in Star on the rest of the details.
"Maybe two weeks later, he called me and said, 'Daddy, I got some bad news. He's not my son,'" Andrews told Star. "I said, 'How do you know, Malik?' He said, 'He doesn't look anything like me!'"
After undergoing a DNA test that showed Jay-Z is the father, Malik kicked Shenelle out of his house, while Jay-Z made arrangements for mother and son to go back to Trinidad, where they now live comfortably on the rapper's dime.
"Shenelle told me that Jay-Z gave her $1 million to keep her mouth shut," Jerald tells Star. "My understanding is that he's paying her child support.
"Shenelle took the money and bought herself a really nice house in Trinidad that the whole family lives in now."
Jerald told Star that Shenelle has told him her current relationship with the rapper "is amicable.
"She says he's a good father and he has a lot of interest in the boy," he told Star. "It was a big old mess at one time, but I think once they resolved the issue of fatherhood, of paternity, I think things started to level off."