Khloe Kardashian Wishes Kourtney A Happy Birthday With Chicken Pox Photo!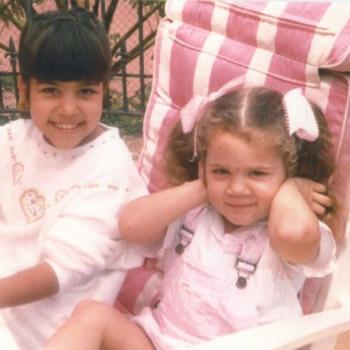 Now that's an interesting photo choice to celebrate your big sister's birthday!
Khloe Kardashian took to her blog on Wednesday to honor Kourtney's special day, taking a walk down memory lane by posting a childhood photo of the duo – where Khloe's face is spotted with chicken pox – and RadarOnline.com has the image.
"One of my fav old school pics of me & Kourt," she tweeted with a link to her blog. "She hung out with me even when I had a face full of chicken pox J"
Article continues below advertisement