What Happened To Kim Novak's Face? Aging Actress Shows Off 'Puffer Fish' Look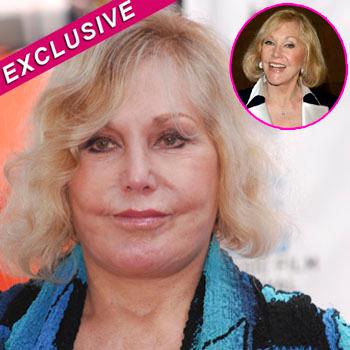 Kim Novak is historically one of Hollywood's most stunning stars, but the retired actress isn't looking quite so sexy these days!
The 79-year-old, who has seemingly undergone several plastic surgeries over the years, hit her hand and footprint ceremony over the weekend during the 2012 TCM Classic Film Festival, looking drastically different – and an expert exclusively reveals to RadarOnline.com that she has gone under the knife once again.
Article continues below advertisement
"Kim's face looks like it's blown up like a Puffer Fish," Dr. Anthony Youn, who has not treated the star, reveals.
"She appears to have had way too much plumping, likely with her own fat. This may have caused her face to look excessively round, like a cantaloupe."
After looking at old photos of the star — who retired from Hollywood in 1991 after starring in classic films such as Vertigo, The Man with the Golden Arm and Picnic — taken in 2004, Dr. Youn also adds that Novak has undergone several procedures over the years.
"The question is probably not 'What's she had done?' but 'What hasn't she had done?' I can't think of one facial feature that doesn't look lifted, pulled, or tucked. Her neck and jawline are extraordinarily tight for a 79-year-old, likely due to at least one facelift," Dr Youn says.
"Her brows are elevated, almost excessively, likely due to a traditional browlift. Her eyelids are tight, without the puffiness of someone her age. She appears to have undergone upper and lower eyelid lifts. Her nose looks thin and whittled from a rhinoplasty (or two). I also suspect that she may have chin and cheek implants. Her skin is also smooth and wrinkle-free, likely from a combination of chemical peels and laser treatments."
Article continues below advertisement