Khloe Kardashian Ok With Mom Calling Her Fat!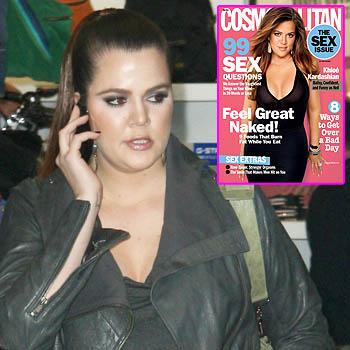 Article continues below advertisement
"She'll say, 'Oh, you're a little too fat right now.' If she were just my manager, I'd have fired her right then. You can't talk to me like that."
In a 2011 episode of Khloe & Lamar Kris ripped into her daughter for her full figure. "You don't care and it's very, very upsetting to me because I've worked so hard at creating what I think is a great deal for you girls and you're not pulling your end of the weight," Kris told Khloé, who was furious with her mother at the time.
"To tell me I'm ruining a whole brand because of my weight gain makes me feel like s--t. Get over yourself. You're such a f--king raging lunatic and you're so evil," she yells. "I'm too f--king fat, too f--king fat. Do you want me to get pregnant? Do you want me to lose weight? You tell me you want me to have a baby every second, but I can't be on some crazy diet. I just don't get what you want out of me!"