Khloé Cheers On Lamar As He Returns To The Mavs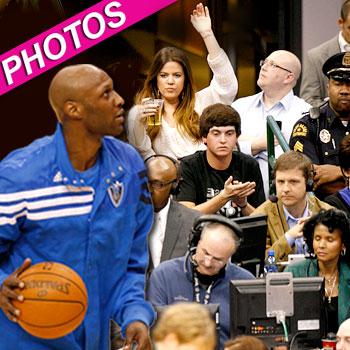 Lamar Odom had an admirable return to the Dallas Mavericks line-up Saturday night, with wife Khloé Lardashian cheering him on in the stands.
Odom had been absent for the last 10 games. There had been a plan to kick him down to the minors for a little rehab, but that was canceled and he was back on the court in his Mavs uniform, but only after an appeal for patience from his teammates.
"It was really personal, something I had to tend to," Odom said, explaining his absence. "Mark Cuban is a great owner for understanding and knowing that sometimes we have to fix what's going on off the court in order for us to fix what's on the court."
Article continues below advertisement