Exclusive
Kris Humphries Doesn't Want One Dime From Kim Kardashian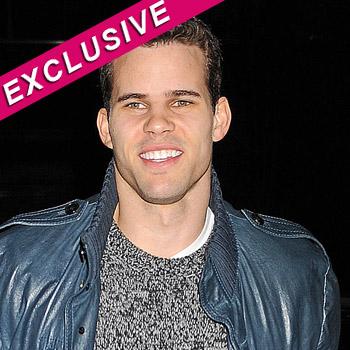 Article continues below advertisement
"There have been informal settlement talks going on between Kim and Kris' respective lawyers. Team Humphries has made it crystal clear though that Kris isn't seeking any money from Kim. Kris doesn't want one penny from her. His lawyers have said the only terms acceptable for a settlement would be if Kim agrees to Kris' contention that the marriage was a fraud. There is a stand-off at this point because Kim will never agree to that, she says the marriage wasn't a fraud. It just didn't work out," a source close to the situation tells RadarOnline.com.
As RadarOnline.com previously reported, Kris' lawyers want to question Kim, Kris Jenner, and E! executives about an emotional conversation that the then newlywed had with her momager about the breakdown of her marriage while supposedly on a business trip to Dubai in October. The attorney is interested as the conversation, which aired on Kourtney and Kim Take New York, appears to have been filmed on a sound stage in Hollywood in December, nearly two months after the actual trip.
Article continues below advertisement
In photos taken of Kim and her mom on December 6, as they exited a TV studio, Kim is dressed in the exact outfit, with the same hair style and earrings, as she is seen wearing in the scene supposedly shot in mid-October in Dubai. And mom Kris was followed out of the studio by an assistant carrying the purple kaftan-style dress she is seen wearing in the back of the limo.
"Kris feels that if this is true and the whole conversation was faked, this would help prove that he got married under fraudulent circumstances.Yes, this did occur after the marriage, but this is one clear example that could help sway the judge to grant the divorce on the grounds of fraud," an insider told RadarOnline.com.