Khloe Kardashian Puts On A Brave Face Following Lamar Odom's Mavericks Announcement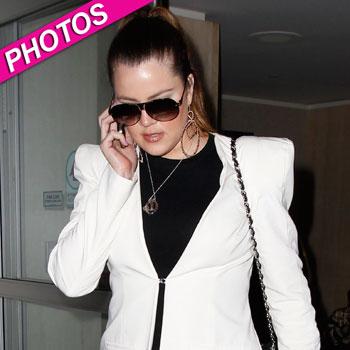 After just a few months of living in Dallas, Khloe Kardashian has arrived back in her hometown of Los Angeles!
Wearing a chic white blazer and blue jeans, the reality star arrived at LAX on Monday, only a few hours after her husband, Lamar Odom, announced that he was leaving his team of a few months, the Dallas Mavericks – and RadarOnline.com has the photos.
"I loved Dallas and I will miss it!" Khloe tweeted on Monday after the big announcement was made.
Article continues below advertisement
RadarOnline.com exclusively reported that Khloe has been telling friends and family for several weeks leading up to the announcement that Lamar has been depressed since the Los Angeles Lakers traded him to the Mavericks last year.
The Mavericks and I have mutually agreed that it's in the best interest of both parties for me to step away from the team," Odom said in a statement to ESPN on Monday. "I'm sorry that things didn't work out better for both of us, but I wish the Mavs' organization, my teammates and Dallas fans nothing butcontinued success in the defense of their championship."