Wife Of Jet Blue's Meltdown Pilot Thanks Passengers, Crew Who Subdued Him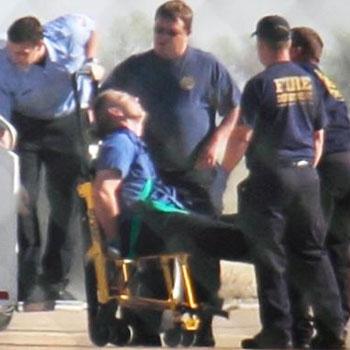 Connye Osbon, the wife of Jet Blue pilot Clayton Osbon, has graciously thanked the passengers and crew who subdued her husband during his infamous meltdown last week.
"We would like to recognize the Crew and passengers of Flight 191 for their effective yet compassionate handling of the situation," Connye said in a statement on behalf of Clayton's family.
"It is our belief, as Clayton's family, that while he was clearly distressed, he was not intentionally violent toward anyone. We know you were placed in an awful situation and we appreciate your ability to respond professionally."
Article continues below advertisement