Take A Peek Inside Jessica Simpson's Extravagant Baby Shower!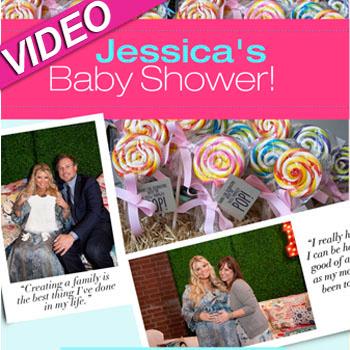 Article continues below advertisement
Jessica was inundated with gifts from celebrity friends like Ellen Pompeo, Jessica Alba and her sister Ashlee Simpson who brought along their own little ones.
"I really hope I can be half as good of a mom as mine has been to me," Jess gushed about Tina Simpson, and posted a picture of her nephew and said "I can't wait until Bronx meets his new cousin!"
When Jessica posed nude for the cover of Elle magazine she announced that she was having a baby girl, and said she hopes she'll be a girly girl.
"I swear, I will croak if she asks me for a pair of Nikes instead of Christian Louboutins!"
Take a peek inside Jessica's shower below: