Pitcher Jamie Moyer Sets Record As Oldest To Win MLB Game At 49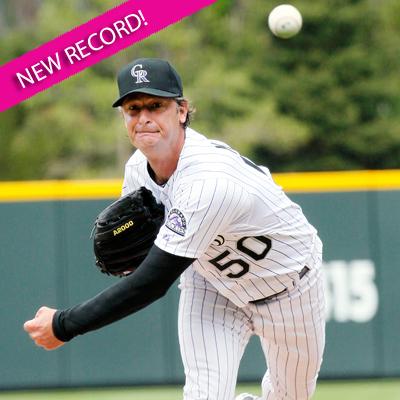 The fountain of youth was flowing at Coors Field, at least for a night.
At 49 years and 150 days old, Jamie Moyer became the oldest pitcher in the history of Major League Baseball to win a game, tossing seven innings for the Colorado Rockies to defeat the San Diego Padres 5-3 in Denver on Tuesday.
"To have your name mentioned with great players of the past or Hall of Fame players, it's pretty special," the journeyman soft-tosser said after notching the milestone, the 268th of his career.
Article continues below advertisement
Kidnapped Washington Nationals Star Wilson Ramos Rescued
Moyer did not play in the 2011 season after having an operation on his elbow.
The previous record-holder was Brooklyn Dodger Jack Quinn who was 49 years, 70 days old when setting the initial record in 1932.
Fun fact: Six of the nine Padres Moyer faced Tuesday had not yet been born when he made his major league debut June 16, 1986.
RELATED STORIES: