Escaped Bears From Animal Park Maul Two Women To Death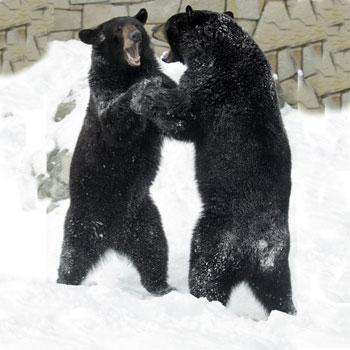 By Debbie Emery - RadarOnline.com Reporter
A mass bear escape from a Japanese animal park ended in tragedy when two female employees were mauled to death by the marauding animals.
At least half a dozen bears were on the loose from the Hachimantai Bear Farm in Kazuno City in northern Japan on Friday for five hours before they were hunted down and killed by a local group that was aiding the police and firefighters, reported ABCNews.com.
Article continues below advertisement
There was no chance to tranquilize the huge animals, explained the authorities, so killing them was the only option. "We could not get anywhere near the animals, but could not afford to let them escape," explained Akita Prefectural Police spokesman Haruki Itou.
Sadly the six escapees had already claimed two victims by the time they were stopped. The body of a 76-year-old woman was found near one cage, and police later discovered the body of another woman, 69, nearby.
The grisly attacks sparked a total shutdown of the area, with nearby roads closed as the police went door to door calling on residents to stay indoors, while schools located 10 miles from the park were placed in lockdown, according to a city official.
It is not known exactly how the animals escaped, but Japanese public broadcast network NHK reported that there had been so much snowfall overnight that the drifts were high enough near the iron bars to allow the them to climb out.