Acne Attack! 10 Celebs With Not-So-Flawless Skin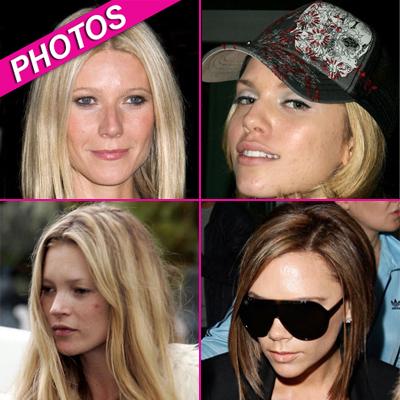 Celebrities have bad skin too. They are just better at hiding it!
Hollywood's hottest stars are pretty good at concealing their skin flaws with the help of the top makeup artists in the business, but sometimes their skin outbreaks are exposed! RadarOnline.com has close-up photos of 10 stars experiencing embarrassing breakouts in a special, not-so-skinsational feature.
Being the Teenage Dream evidently has its downfalls! Sassy singer Katy Perry is usually perfectly made up, but even she falls victim to adolescent acne in her mid-twenties ­ and her BFF Rihanna deals with skin drama as well!
Article continues below advertisement
Kate Moss may be one of the richest supermodels in the world, but even she isn't perfect. Just like us, the Brit beauty battles her fair share of acne.
Victoria Beckham drops large amounts of cash to look perfectly put together at all times, but the former Spice Girl still fights pesky little bumps on her forehead.
And while it is no surprise that Britney Spears has experienced her fair share of acne, who knew that the gorgeous Gwyneth Paltrow has pimples pop up every now and then?