Bike Deliveryman Slams Into Tracy Morgan's Jaguar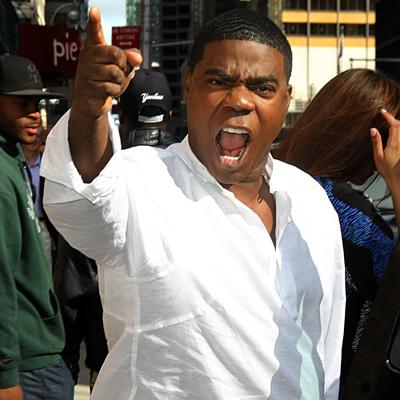 Tracy Morgan's silver Jaguar got banged up Monday night on Manhattan's Upper East Side when he opened the door to his luxury car and a bicycle deliveryman smashed right into it!
The 30 Rock star told the NY Post: "I mean this guy was wearing all black. If you want to write a story about something, write a story about how these guys should wear lights or reflectors or something."
Fortunately, the deliveryman wasn't seriously hurt, but was taken to the hospital for X-rays, just in case. As for Morgan's car, the door was so damaged, it wouldn't close and he had to call a tow truck.
Article continues below advertisement