Tracy Morgan Hospitalized In Utah After Fall At Sundance Film Festival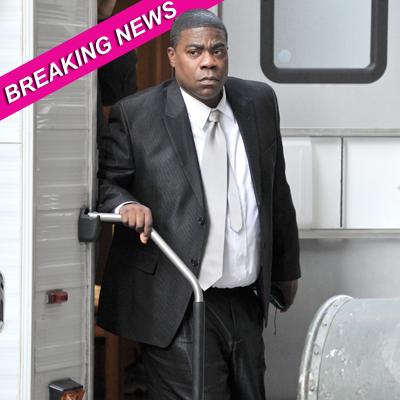 Comedian Tracy Morgan is hospitalized in Park City, Utah Monday, after he collapsed during an awards dinner while attending the Sundance Film Festival.
The 30 Rock star -- who received a kidney transplant two years ago -- fell during the Creative Coalition Spotlight Awards, where he was to receive the honors for the Spotlight Initiative Award. Insiders told the Hollywood Reporter that at the function, "Morgan seemed inebriated, yelling and falling onto the ground."
Article continues below advertisement
His rep Monday said in a statement: "From a combination of exhaustion and altitude, Tracy is seeking medical attention. He is with his fiance and grateful to the Park City Medical Center for their care. Any reports of Tracy consuming alcohol are 100 percent false."
Park City Medical Center spokeswoman Amy Roberts said that Morgan did not have any drugs or alcohol in his system when doctors evaluated him.