My Girl's All Grown Up! Anna Chlumsky's Now A Beautiful Woman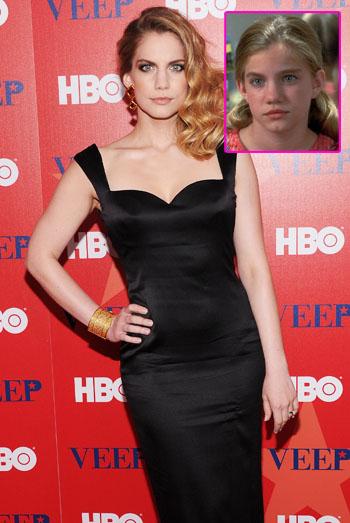 My Girl is now a gorgeous 31-year-old woman!
Yes we've got a pic of former child star Anna Chlumsky, who's re-emerged in showbiz with a role on HBO's Veep.
Chlumsky, who played Vada Sultenfuss alongside a then-scorching-popular Macaulay Culkin in the 1991 dramedy (and its 1994 sequel), is cast with Seinfeld starlet Julia Louis-Dreyfus in the upcoming political comedy.
Chlumsky, a Chicago native, has played roles in Law & Order and White Collar in the past few years.
Article continues below advertisement