'Dead' Baby Placed In A Coffin Turns Out To Be Alive!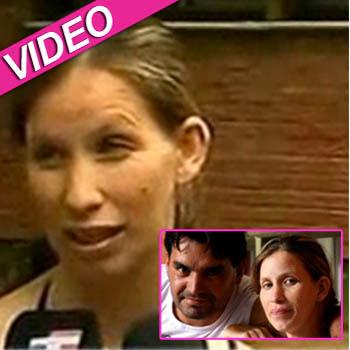 A baby pronounced dead at birth -- and placed into a small coffin -- at an Argentina hospital last week was actually alive.
"I don't remember much because I was put to sleep ... they never showed me the baby," the mother, Analia Bouguet, said through an interpreter.
The family named the child -- who remains in critical condition -- Luz Milagros, which translates to "Miracle Light."
Five staffers have been suspended in connection with the incident, and an investigation looms, NBC's Today Show reported.
Article continues below advertisement
"The staff probably listened to the heartbeat, didn't think they heard one, perhaps there was a very faint beat that they didn't hear," Dr. Barry Halpern told Today, adding that the error could have been a by-product of inexperience.
Watch the video on RadarOnline.com
The Bouguet family is putting together a lawsuit, the network reported.
Visit msnbc.com for breaking news, world news, and news about the economy