Tornado 'Miracle Baby' Found Alive In Field 10 Miles From Home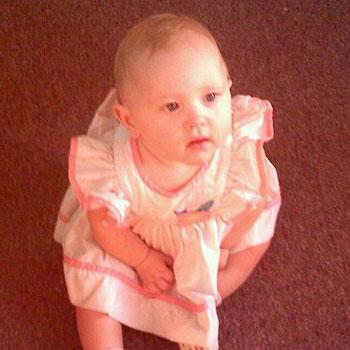 She's in critical condition, but alive. Angel Babcock is being called a "miracle baby" after being found in a Salem, Indiana field 10 miles from her home after a tornado blew through the area.
The adorable 20-month-old girl's entire family was killed. Rondale Brishaber, the Washington County coroner, identified the family as Joesph Babcock, 21, Moriah Brough, 20, Jayden Babcock, two, and Kendall Babcock, two months.
Article continues below advertisement
'I don't even want to believe it,' family friend Justin Henley told ABC News, describing Joseph as "a good person and he loved his kids a lot."
Kendall was found in her car seat upside down, revealed another friend, Sherry Young, and Jayden was found under rubble.
'Joseph was found on the opposite side of the road from his house. Moriah was found underneath a tree. Angel was found out in the middle of the field all alone," Young said.