Alicia Silverstone 'I Don't Regret' Posting Bizarre Mouth Feeding Video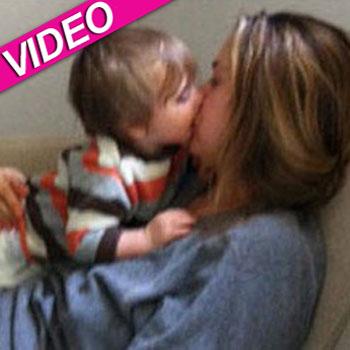 Article continues below advertisement
The mother of baby Bear Blu told Entertainment Tonight that she was happy that he wanted to eat that way.
"My kid is healthy; my kid is the happiest baby ever so I feel really good about it," she said about the premastication method she uses to feed her child. "He didn't have teeth so he would choke."
Alicia, who is a vegan a said she is just doing what mothers have been doing for their children for generations.
"I can understand that it would make some people feel uncomfortable because it's new to them I do want to let you know that this has been going on for thousands of years. It's still going on all over the place. It's natural."
The mother explained how she began feeding Bear that way.
"It would start when he was about 5 months old. I would be eating and he would come at me with his little mouth open and be on my mouth trying to get the food out.
Article continues below advertisement
"So many parents complain that their kids never eat vegetable. And here my kid is trying to attack my mouth in a very adorable way trying to get the kale and seaweed and brown rice. So I would laugh and think how neat."
Despite the outrage and criticism, Alicia said she and her husband, S.T.U.N. frontman Christopher Jarecki, only have had a positive response from people about her controversial way of feeding their son.