Tiger Woods Loved Reading The Stories Written About His Cheating Scandal, Says Ex Coach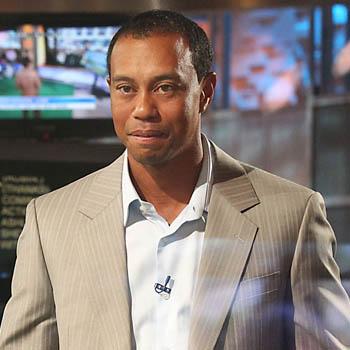 By Amber Goodhand - RadarOnline.com News Editor
Tiger Woods remained hidden from the public eye during the height of his cheating scandal, but according to his former swing coach Hank Haney, the golf pro was keeping an eye on everything being said and written about him.
In a new tell-all book released by Hank titled The Big Miss: My Years Coaching Tiger Woods, Hank writes about Tiger's obsession with reading the tabloids, newspapers and gossip columns -- scouring the Internet to see what was being written about his infidelities.
Article continues below advertisement
"Rather than trying to ignore what was being written and said about him, Tiger was taking it in," Hank wrote.
"While we were in Augusta driving back and forth to the course, Tiger sat in the front passenger seat while I sat in the back, and I could see as he surfed the Web on his phone that he was searching for stories about himself on gossip sites."
According to Hank, Tiger didn't just read the articles, he also read all the comments left on the stories.
"A couple of times he suddenly said, 'Uh-oh, here's another story,' before immersing himself in it," Hank explained.
"Worse, he was reading the comments from readers, many of them vicious cheap shots. I was thinking there was no way that could be helping his frame of mind."
Tiger took a long hiatus from golf following his 2009 cheating scandal that began with mistress Rachel Uchitel, and didn't end until more than 15 other women were exposed as having had relationships with him -- and it wasn't until March 2012 that he won his first PGA tournament at the Arnold Palmer Invitational.