Wife Of U.S. Soldier Accused Of 17 Murders: 'He Did Not Do This'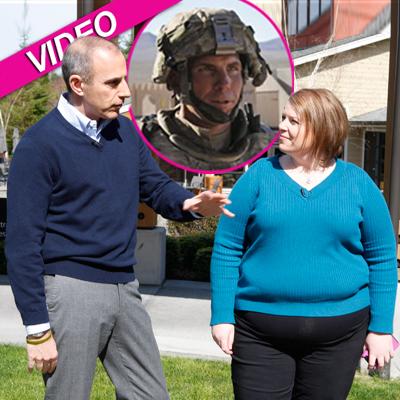 Karilyn Bales, the wife of Staff Sgt. Robert Bales, told The Today Show she's not convinced of her husband's role (or guilt) in the murders of 17 Afghan civilians earlier this month, saying it's "unbelievable" he could have commit the crimes he's been charged with.
"I don't think anything will really change my mind in believing that he did not do this -- this is not what it appears to be," Karilyn told Matt Lauer on Monday's broadcast, three days after her husband was charged with 17 counts of premeditated murder and other crimes.
Article continues below advertisement
Karilyn said the most jarring accusation is that her husband -- who has two kids, daughter Quincy and son Bobby -- killed nine children during his rampage, as "he loves children, he's like a big kid himself.
"I have no idea what happened, but he would not ... he loves children, and he would not do that."
The 38-year-old solider showed so signs of PTSD, Karilyn said, adding he held back news about a brain injury he suffered one of his three tours of duty in Iraq until he returned to their Washington state home. His alleged rampage happened during his fourth tour of duty – this time, in Afghanistan.
"He shielded me from a lot of what he went through," Karilyn said. "He's a very tough guy."
Watch the video on RadarOnline.com
Karilyn said she's spoken to her husband twice via phone since the deaths, and that they "reaffirmed their love for each other," but did not speak about the incident.
"We couldn't discuss those details," Karilyn told Lauer. "He was ... seemed a bit confused, as to where he was and why he was there."
Article continues below advertisement
Staff Sgt. Robert Bales remains in custody at a military prison at Fort Leavenworth, Kansas; Karilyn said she has set up a defense fund on her husband's behalf.
"You know, I think that all soldiers, all people deserve the best defense that they can get," she said, "and I believe he deserves the best defense ... to know what happened."
Visit msnbc.com for breaking news, world news, and news about the economy