Snooki Wears Suspiciously Loose Fitting Top Amid Pregnancy Rumors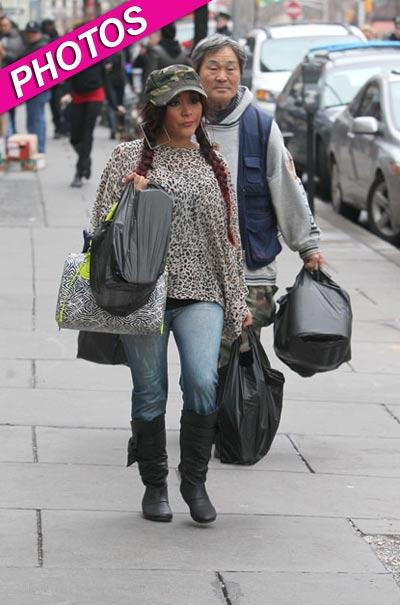 With pregnancy rumors swirling around her, Nicole "Snooki" Polizzi was spotted wearing a suspiciously loose-fitting top as she shopped with Jenni "JWOWW' Farley in Jersey City Thursday, and RadarOnline.com has the brand new pics of the pint sized guidette.
Star magazine -- via RadarOnline -- was first to break the news on February 1 that the Jersey Shore star, 24, was expecting her first child with boyfriend Jionni LaValle, and that at this time, she's only telling family and close friends of her pregnancy.
Article continues below advertisement
After the reports first surfaced last month, her rep issued a statement, saying: "There's no truth to the reports."
Snooki herself has denied she was expecting. During a February 2 appearance on ABC's Good Morning America, Snooki said: "I definitely do want kids, but I'm not pregnant... being pregnant should be a real thing and a happy thing, and I'm not."
The New York Post on Wednesday backed up Star's report, citing its own sources as saying Polizzi was in fact three months along, but was looking to cash in on her pregnancy by giving a magazine the exclusive story.