Snooki And J-Woww Get Their Jersey City On!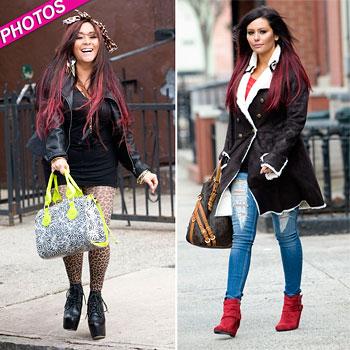 Nicole Polizzi and Jenny Farley -- better known as Snooki and J-Woww -- were working hard for the money Saturday in Jersey City.
After countless delays, the Jersey Shore stars are filming their very own spin-off.
The girls' extremely colorful outfits would have made them stand-outs even if there hadn't been cameras following their every move.
And just to make sure she's noticed, Snooks even has "Boss Lady" on the back of her souped-up truck.
Article continues below advertisement